Join our Team!
| Job Title | Department | Location |
| --- | --- | --- |
| Account Executive, Japan | Audiokinetic K.K. | |
| Country Manager, Japan | Audiokinetic K.K. | |
| Développeur(-euse) de logiciel C++ / C++ Software Developer, Wwise Core | Développement de logiciels | Software Development | |
| Stagiaire, développement de logiciel / Intern, Software Dev., C++, Spatial Audio | Développement de logiciels | Software Development | |
| Spécialiste en science des données / Data Scientist | Intelligence d'affaires | Business Intelligence | |
| Technicien(-ne) TI / IT Technician | TI | IT | |
A team-oriented and passionate culture
We create innovative audio technology for the gaming and interactive media industries. At Audiokinetic, we believe that our team is the foundation of our success. We are committed to providing a dynamic work environment that fosters creativity and innovation, and a work-life balance that encourages professional and personal growth. The Audiokinetic environment is inclusive, and ensures that everyone can do their best work, and our values are built on professionalism, integrity and collaboration. Audiokinetic is headquartered in Montréal, QC, Canada and has a subsidiary in Tokyo, Japan, and Product Experts in China and Europe.
Training & professional development
We invest in the growth and development of our team, and provide career advancement opportunities.
Work-life balance & flex hours
We encourage work-life balance, providing our team with the autonomy to choose when and where they want to work.
Culture & work environment
We enjoy team building and social activities, including happy hours. We get competitive in the game room, and like to take power naps in our chillroom.


Our environment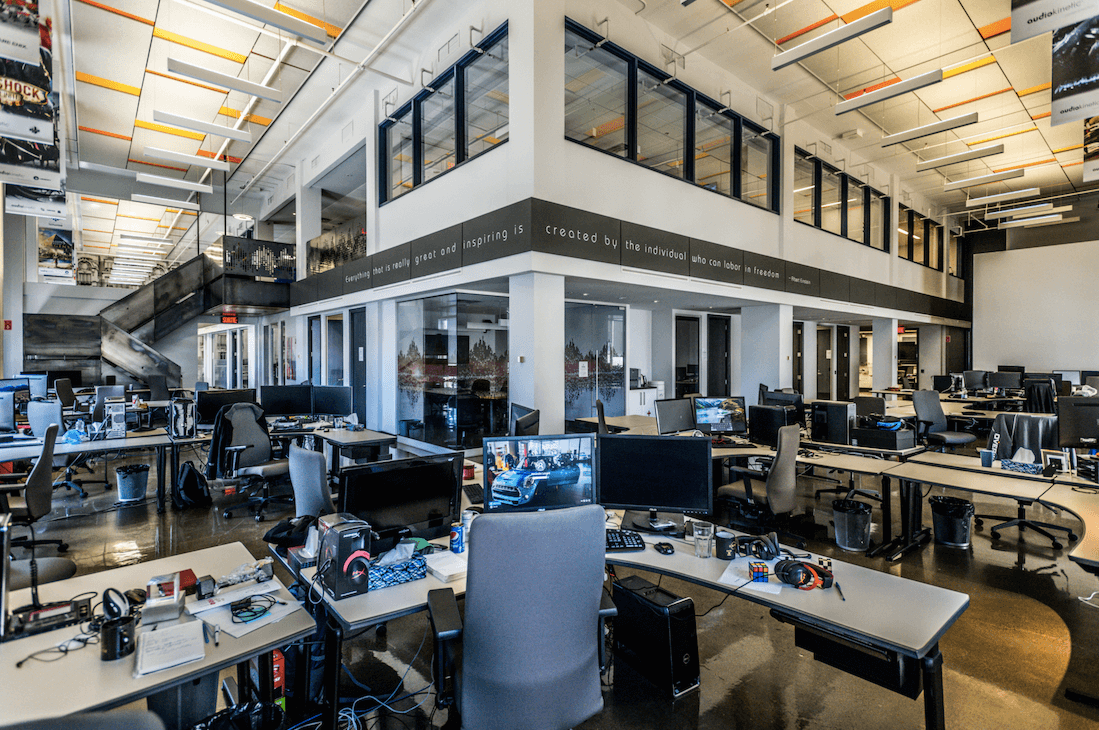 Audiokinetic's headquarters are located in Old Montreal. This historic and prestigious city center is home to several software development and multimedia companies. Some 35,000 people work in Old Montreal, where they enjoy the perfect blend of the city's rich history and vibrant culture.
Montreal has emerged as an international hub for the development of interactive products and game development tools. With a concentration of high tech giants in the city, Montreal has secured its position as a global center for interactive media development. Audiokinetic continues to thrive in this city that offers the unique combination of unlimited technological potential and creative talent.
Audiokinetic's office space reflects the company's culture and values. It is designed to stimulate the free exchange of ideas, encourage collaboration, and nurture creativity and innovation. Our workspace is bright and spacious with several rooms for group meetings, including a game room, and a nap room. We have an open bar including a beer tap in our cafeteria, as well as complimentary fresh fruit, a variety of teas, and great coffee!