Already have
Wwise

Installed?

Try out all plug-ins free of charge!

The integrated plug-ins are already included in the Authoring tool. Wwise SoundSeed and Wwise Motion are already available in the Authoring tool - no need to do anything special to install them! Wwise Convolution, Wwise Reflect, and all the Wwise Partner Plug-ins are available in the Additional Plug-ins list.
Instructions for Wwise 2017.2 and later versions
See instructions for Wwise 2017.1 and previous versions
To install an Additional Plug-in, select the PLUG-INS tab within the Audiokinetic Launcher, select your Wwise Version, then click on Add Plug-ins.
Open Audiokinetic Launcher

Select the plug-ins you would like to install, then click Install!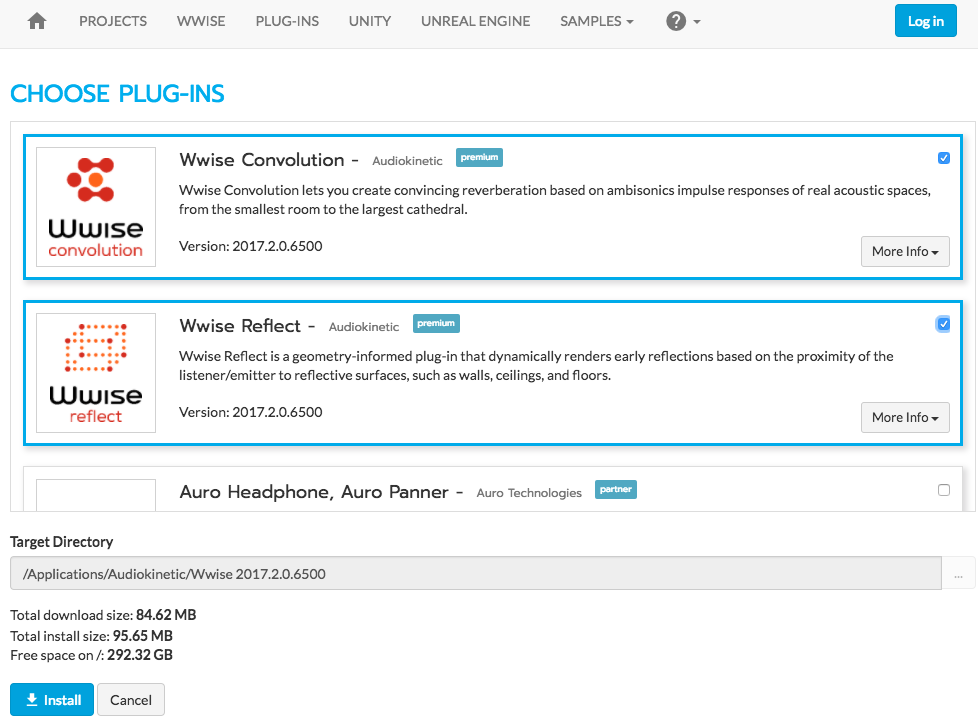 Don't have Wwise installed yet?
Download