Unleash your potential as an audio programmer or sound designer by learning the most reputable interactive audio software, Wwise. Getting certified online has never been easier with our free course material designed with your learning needs in mind.
You'll learn how to:
Practice audio integration workflows
Create and mix virtual soundscapes
Leverage sound triggering systems
Discover system performance optimization techniques
Passing the Wwise-101 certification is a prerequisite for getting listed in the Creators Directory, an interactive audio industry network. As a content creator or service provider, you will be able to list your services where developers and content providers source interactive audio talent!
Get certified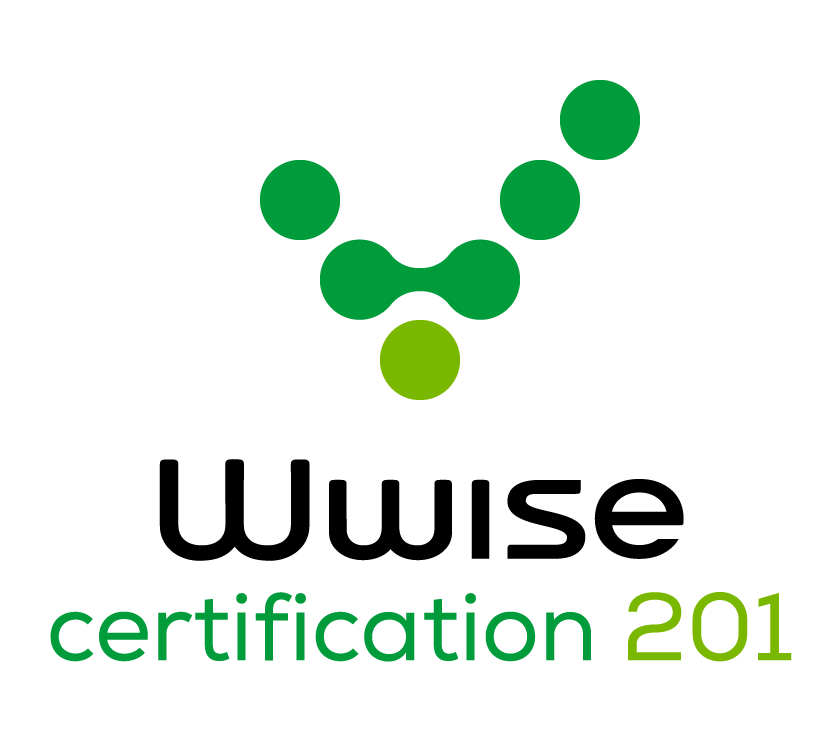 You'll learn how to:
Explore the process of how music created in a conventional DAW can be implemented into a game.
Understand how to create a dynamic score that can react to the player's actions and changes to various circumstances in the game.
Learn how to implement custom created music while acquiring fundamental concepts such as re-sequencing and re-orchestration techniques, switching and transition systems, MIDI implementation using Wwise's included synthesis and sampler tools, and dynamic music mixing.
You'll create, test and play the result of what you've learned using Cube, the included demo game; providing a real-world opportunity to see the process of implementing interactive music from beginning to end.
Get certified