Already have
Wwise

Installed?

Try out all plug-ins free of charge!

In order to try out this plug-in, you must download it from Audiokinetic's website, then install it from the Wwise Launcher.

Multiple versions of this plug-in exist. Select the version compatible with your installed version of Wwise, then Download and follow the installation instructions below.
Installation instructions
Open the Wwise Launcher and go to the PLUG-INS tab. Under INSTALL NEW PLUG-INS section, select Add from directory then Add from archive.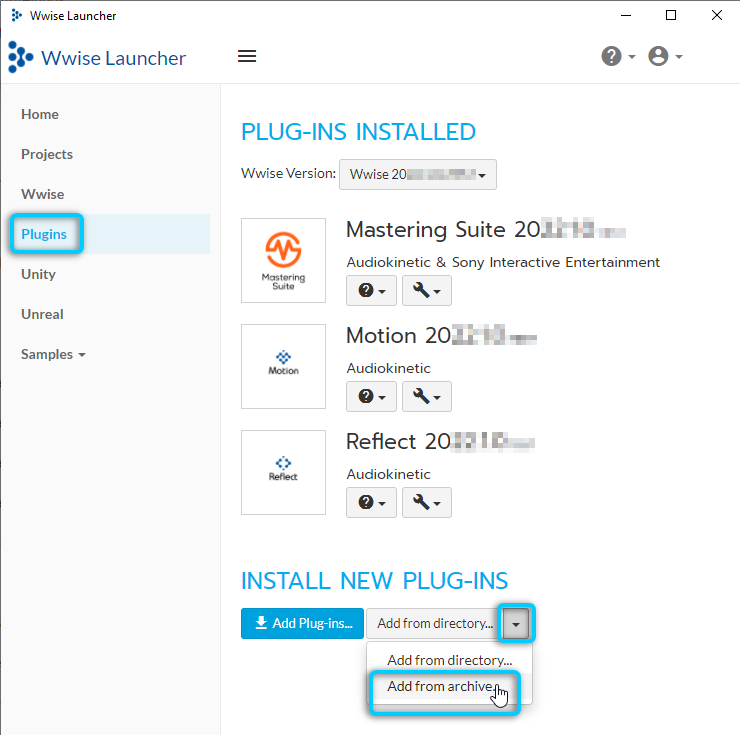 Locate your downloaded archive and select it. The Launcher will then proceed to extract the plug-in. You are now ready to use your plug-in within Wwise!
Note: should any error occur during the plug-in extraction process, please contact the vendor through their support link which can be found on the plug-in's page.

Unity/Unreal Integration
In Unity/Unreal tab, locate your project and click on Modify Wwise in project. Below form will be displayed.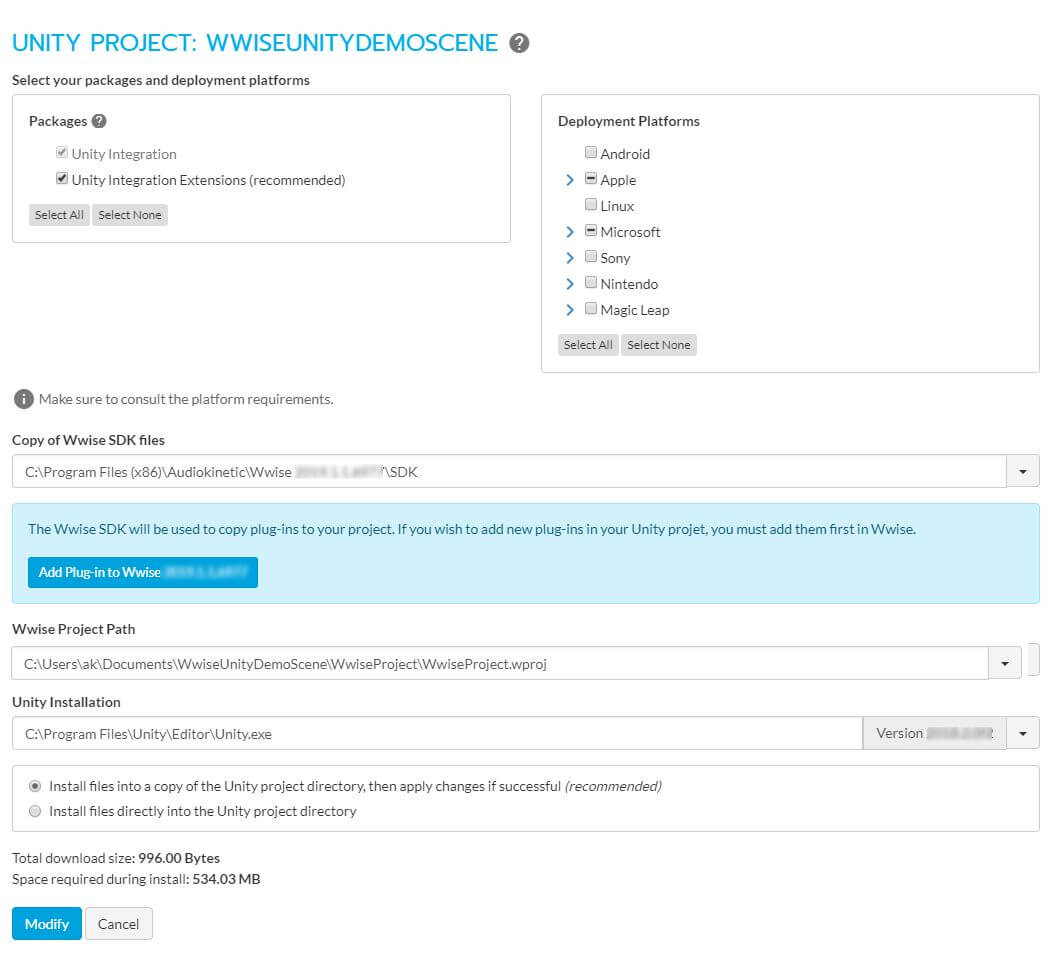 In order to install required libraries in your Unity/Unreal project, click on Modify.
Note: for Unreal only, you will have to recompile your project following the below steps:
In a text editor, open <Unreal Project>/Plugins/Wwise/Source/AkAudio/AkAudio.Build.cs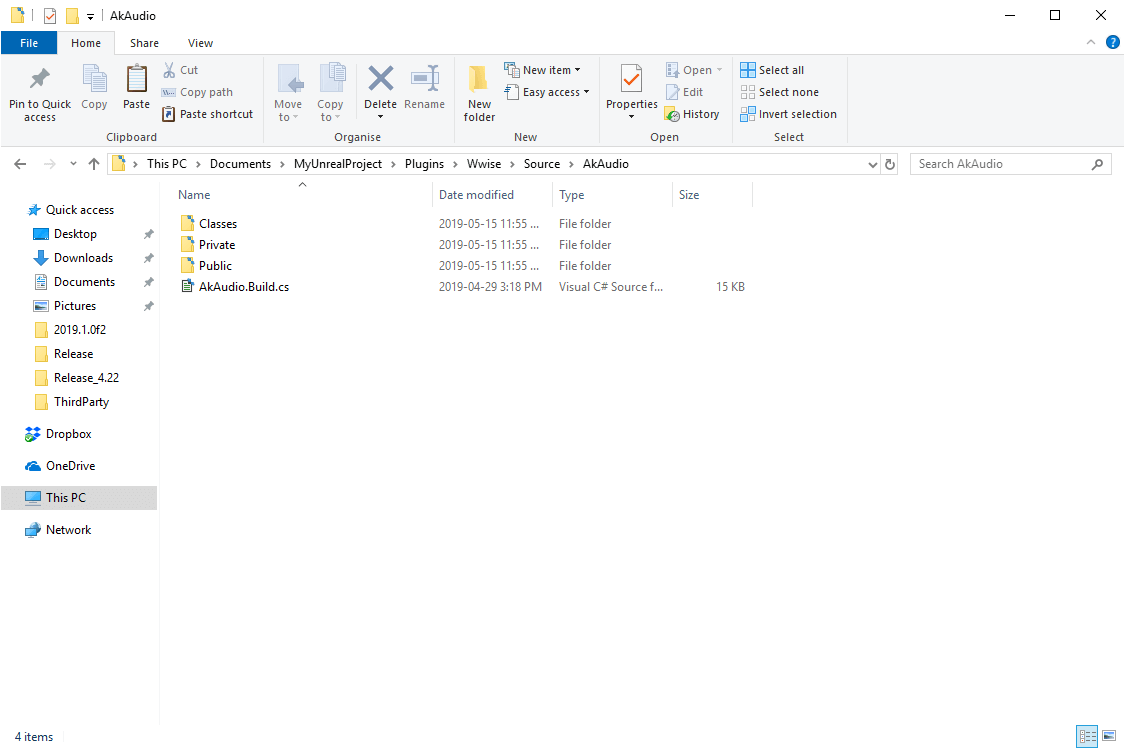 Locate this line: AddWwiseLib(Target, "AkRecorderFX"); Under it, add the following line: AddWwiseLib(Target, "MyPlugin"); where "MyPlugin" should be replaced by the name of the plug-in library inside the Wwise SDK folder.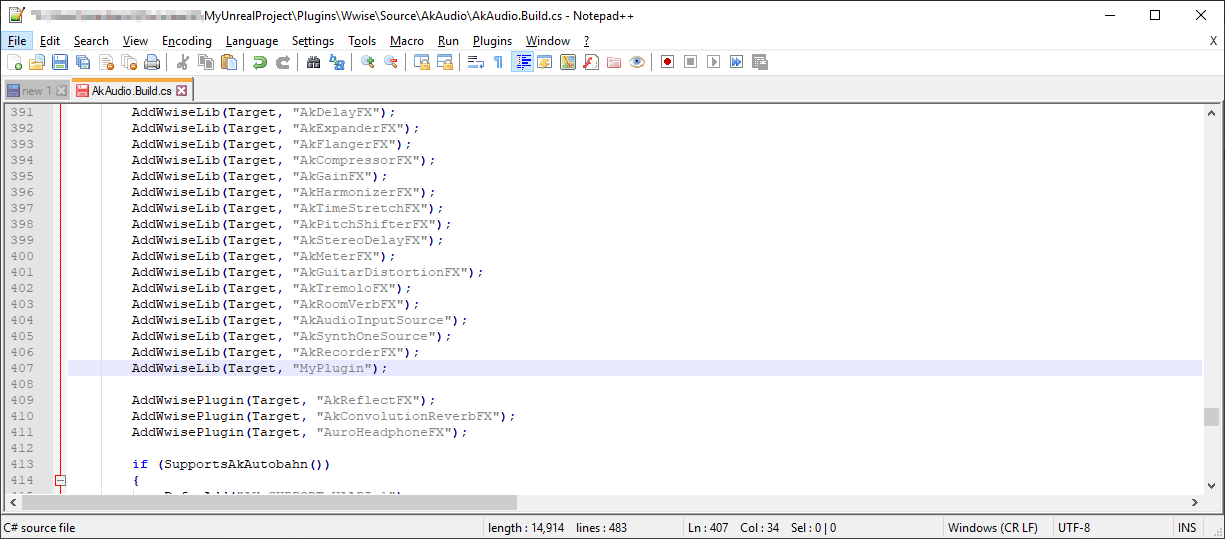 Don't have Wwise installed yet?
Download